My Last Two Days as a Disney Cast Member
By Jeff Hoffman
February 2010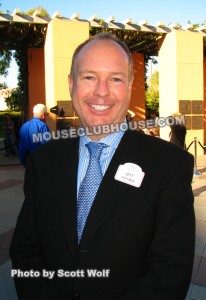 For an amazing 31 years, I was part of the Magic of The Walt Disney Company. Growing up near Disneyland, a job at the Magic Kingdom was always in my plan. I loved Disneyland, the movies and watching the Wonderful World of Disney on Sunday nights with my parents. In December of 1978, while a freshman in college, my dream was realized as I was hired to play a role as a Merchandise Host in Adventureland and Frontierland. I felt so proud walking through the doors of
The Disney University for orientation. Little did I know eventually I would be part of The Disney University at The Walt Disney Studios in Burbank for 16 years of my career. In my 31 years, I spent six years at Disneyland in Theme Park Operations, my time at the University and ultimately my last nine years in Disney Worldwide Outreach. I was given an incredible opportunity to build upon my skills of selling rubber snakes and shrunken heads next to the Jungle Cruise on a journey that would ultimately lead me to having global responsibility for Disney's Philanthropy, Community Relations, Volunteerism and Cause Marketing.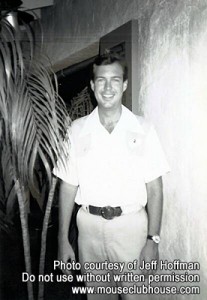 Continue reading "My Last Two Days as a Disney Cast Member" by Jeff Hoffman →