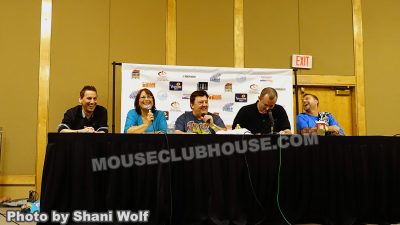 What fun it was to sit on the Disney Afternoon panel at Palm Springs Comic Con and share some of my own stories working in Disney Television Animation. It was also fun learning some stories about the show I was originally hired for, Magic Kingdom, a series that never came to realization. It would have starred Mickey, Donald and Goofy living in a cross between Disneyland and the Magic Kingdom in Walt Disney World.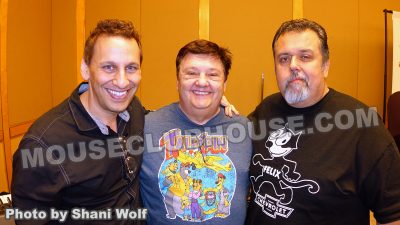 I don't feel old enough to say that I haven't seen these guys in 27 years but it's true! I was the Assistant Producer on the show but these guys are true TaleSpin legends. Jymn Magon was one of the creators of the series, and Len Smith designed the original characters for the show.
Working at Disney Television Animation really changed my life and it was a great treat to reunite with these talents.