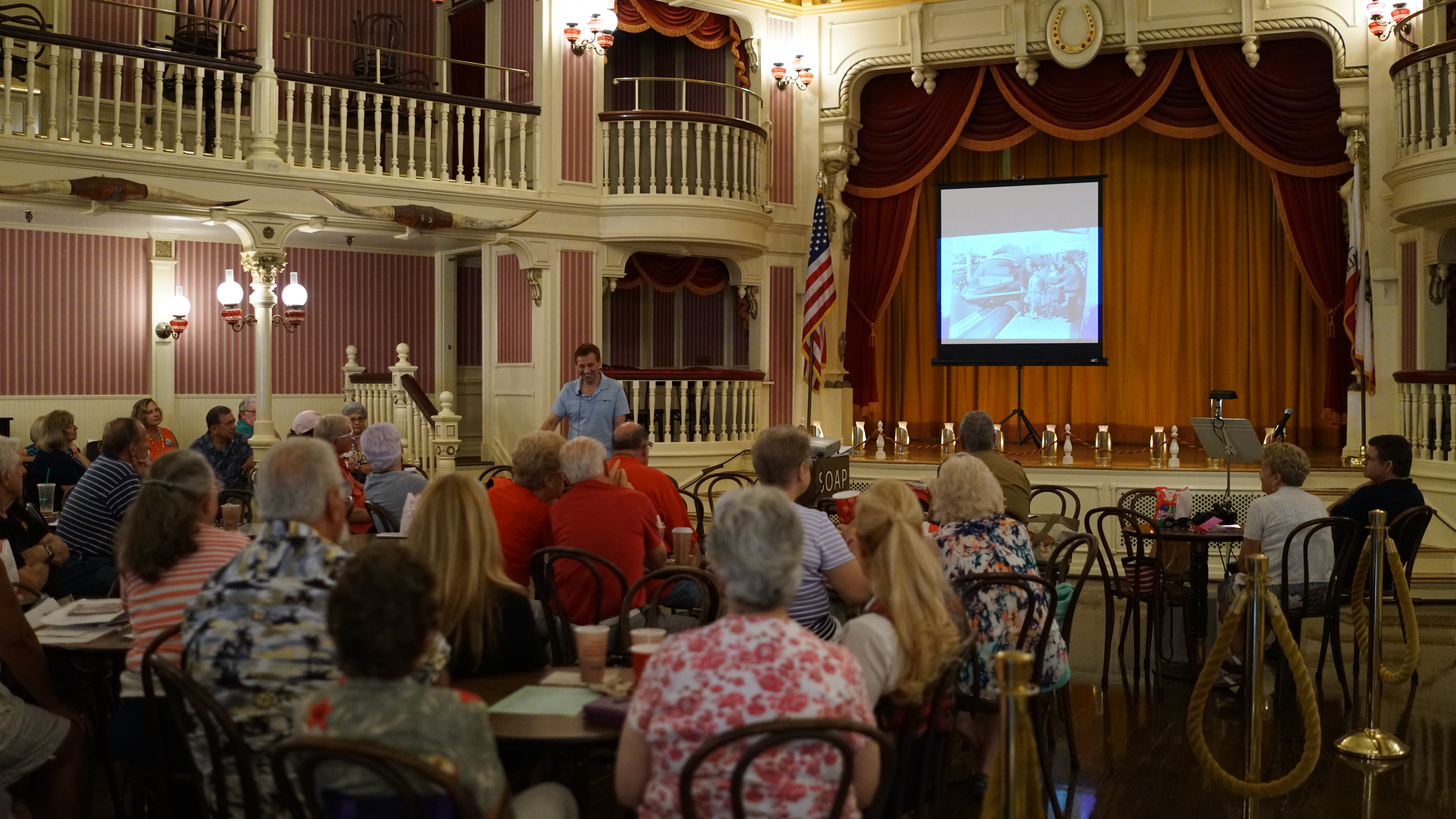 Big thanks to the Disneyland Golden Ears group for having me back to do another presentation in one of my favorite places in the world, the Golden Horseshoe in Disneyland!
In this talk I was able to share stories that have been personally told to me by people who were greatly involved in the creation of Disneyland, and who worked closely with Walt Disney.
It gives me great pleasure to be able to share these stories that I've had the honor of recording over the years, and I'm very grateful to the warm reception I received from the Golden Ears!